The 11th Annual Trivia Night was a success! Over $2300 was raised in support of the CFUW Brantford Scholarship Fund!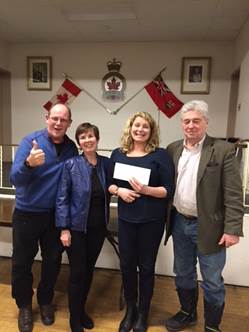 The winning team were Betsy, Alec, Nick and Tish. Congratulations!
Thanks to the participants, local businesses and CFUW members for monetary donations and donations of prizes and books, those who volunteered to help, Domino's pizza, and the Dunsdon Legion. Special thanks to the organizing committee: Lynn, Brenda, Dian and Colette! A good time was had by all!